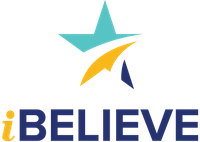 The Kansas City, Kansas School Foundation for Excellence is proud to present the 2023 iBelieve Campaign Tour! The iBelieve Campaign is a vital resource for enhancing what the district provides and enriching what they do for students, teachers, and the community through significant internal investments.
The campaign is a testament to the resilience of our district and the unrelenting belief in KCKPS! Through the iBelieve campaign, staff, students, and teachers can demonstrate their passion and support to sustain and expand initiatives that empower the work of every child, every grown-up, every day.
Your gifts, both large and small, will help us to: 
Minimizing Social Barriers

Positioning Students for Excellence

Extending Our Reach

Programs/Projects Provided by the Foundation's Operational Costs
Not sure how much to give?
Want to see how far your gift will go? Click here:
---
Campaign Celebration! 
Together, we can reach our $30,000 Central Office goal. Every staff member who makes a gift via payroll deduction or makes a one-time donation is invited to the campaign celebration and receives the iBelieve T-shirt!