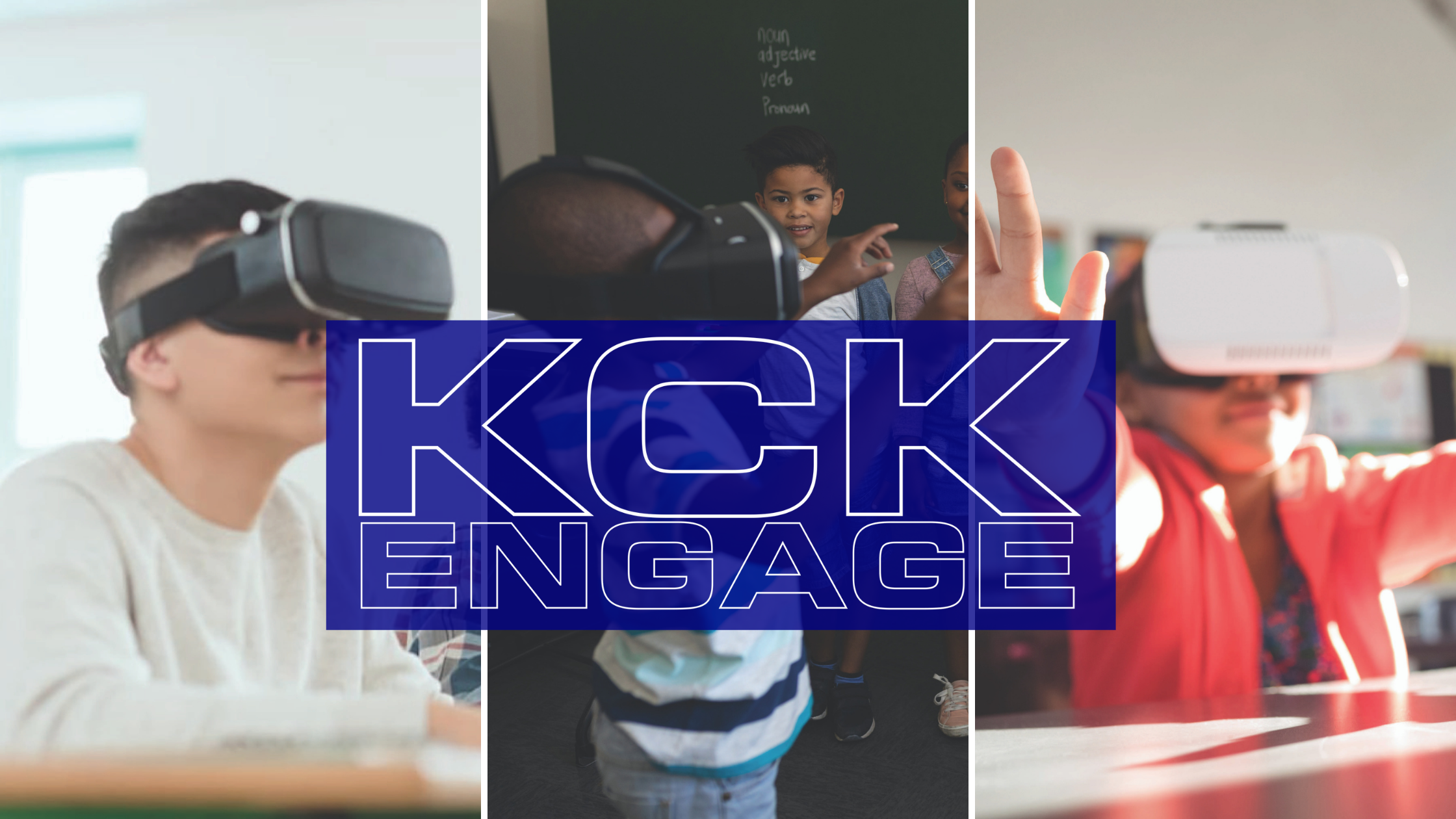 KCKPS uses highly engaging interactions with students by reimagining education via live streaming online learning.  The technology utilizes recording with 180°and 360° cameras, and VR headsets to allow for virtual learning inside & outside of the classroom. Using district standards, KCKPS seeks to provide all learners with curriculums and experiences to expand their knowledge within and beyond 21st-century learning skills. The goal of the project is to provide one more opportunity to teach students regardless of the classroom design, language, or academic barriers they may encounter.
Advantages of Using High-End Virtual Reality in The Classroom:
Provides outstanding visualizations that are not possible in the traditional classroom
Creates interest in learning
Increases students' engagement
Does not feel like work! (according to feedback from youth)
Improves the quality of education in different fields; in 2016, innovative doctors took advantage of VR technology to explore new aspects of medicine and teach others better. 
Eliminates the Language Barrier; with virtual reality, implemented within the software most every language is available. Therefore, languages will no longer represent a barrier to student's education plans. Currently, there are over 60 different languages spoken in KCKPS.
KCK Engage virtual reality learning program delivers content from outside (virtually) and inside their classrooms without wires or behind computers or desks. Students immerse themselves in learning that would allow them to travel to Rome, Tokyo, the moon, and even back in time with dinosaurs without leaving the classroom or their home. Teachers have the ability to offer high-end, analytical experiences that can be recorded and uploaded for future use. Research shows that virtual reality simulations increase student motivation and improve collaboration and knowledge construction.