Jessica Smith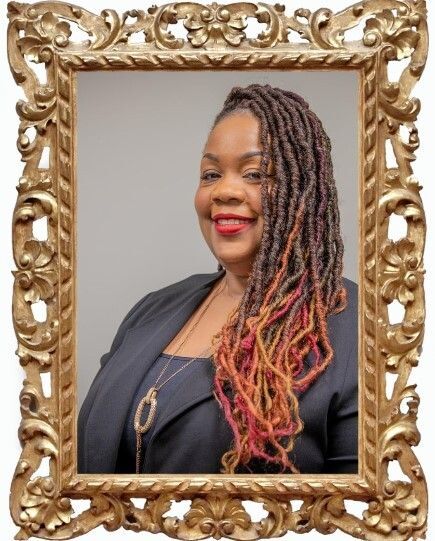 Jessica Smith was born and raised in Kansas City, KS, graduating from Sumner Academy in 1999. Jessica is a compassionate and dedicated social worker who has helped to impact the lives of homeless families within KCKPS.
Jessica's journey in social service began with her being an addiction counselor; she ultimately was a licensed master addiction counselor. Jessica thrived in that position but aimed for something different.  She earned a bachelor's and master's degree in social work from Park University, where she developed a profound understanding of the importance of advocating and supporting underserved populations. 
She fulfilled a life-long dream and joined KCKPS as the McKinney-Vento liaison.  It was there that Jessica's dedication truly shone. One of her most significant contributions is her work under the McKinney-Vento Act, which safeguards the rights of homeless students. She has tirelessly advocated for homeless students and their families, ensuring they receive the support they deserve.
Jessica's empathy and resourcefulness have helped countless families secure stable housing, access vital services, and overcome the barriers that homelessness often presents to education. Her work has transformed individual lives and brought about systemic improvements in the educational system. She has grown the program to better identify and assist unaccompanied homeless youth in high school. Developing two new positions to focus on just that. 
Jessica Smith is a fierce advocate for change within her community. She collaborates with community organizations, educators, and policymakers to raise awareness of homeless students' challenges and advocate for systemic improvements. Her passion for creating a more inclusive and equitable educational system has resonated with those she works with, inspiring change at all levels.
Jessica Smith is more than a social worker; she is a beacon of hope for KCKPS homeless families, at-risk youth, and unaccompanied youth. Her dedication and commitment to families and students have transformed the lives of countless individuals, making her an invaluable asset to the school district and the broader community. Jessica Smith is a true inspiration and a force for positive change.
Click Here to donate to the Reasons to Believe Campaign on behalf of Jessica Smith.