JahVelle Rhone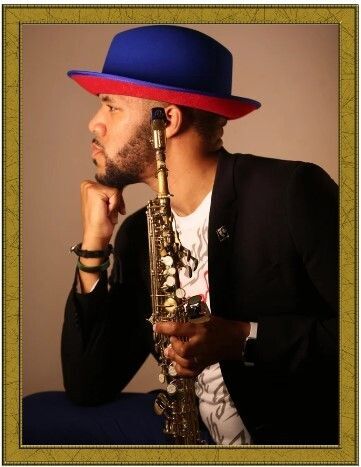 JahVelle Rhone, a Kansas City, KS native, widely recognized as "JRSaxophonic," is celebrated for his exceptional musicianship and noteworthy achievements. He's a devoted husband and proud father of four, with a background that instilled a deep love for music. JahVelle's journey from F.L. Schlagle High School to Florida A&M University and Kansas State University culminated in a Bachelor's degree, and he now serves as the Media Director at the Kansas State University Sunderland Foundation Innovation Lab.
In addition to his professional roles, JahVelle is a distinguished Professional Saxophonist, International recording artist, and Content Creator with managed partnerships on major social media platforms such as TikTok, YouTube, and Meta.  He has recorded songs for Universal Music Group and is a Sony Musical Influencer. His collaboration with renowned saxophone brand Theo Wanne reflects his mastery and dedication to his craft. As a Theo Wanne Artist, JahVelle's association with this esteemed brand underscores his expertise in the realm of saxophone.
Beyond his musical endeavors, JahVelle is a community activist and a dedicated Ambassador for Childhood Cancer Awareness. His advocacy for this cause is deeply personal, as his daughter is a childhood cancer survivor.
One of the highlights of JahVelle's career was his performance at Sporting Kansas City's 2023 Kick Childhood Cancer Match, showcasing his extraordinary talent to a vast audience. This notable achievement exemplifies his impact in the music industry and underscores his broader influence beyond it.
Click here to donate to the Reasons to Believe Campaign on behalf of JaHVelle Rhone.