Cynthia Garner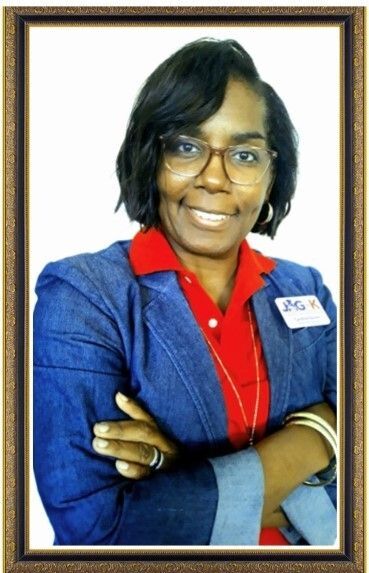 Cynthia M. Garner is a Regional Manager for Jobs for America's Graduates Kansas, a nonprofit that partners with Kansa schools to help students facing various challenges succeed. Mrs. Garner works closely with the Kansas City, Kansas Public School district while helping align the needs of the students through the JAG-K Career Association, which pairs with Diploma+.  
Ms. Garner manages staff in Wyandotte and Atchinson counties, with over 600 students finding their way through the pathway to the workforce or college.  Holding a bachelor's degree in Physical Education from the  College of the Ozarks, Mrs. Garner was a Lady Bulldog from 1983-1987 and coached from 2016 - 2020. With this experience on and off the court, Mrs.  Garner supported student excellence while reigniting the Black Student Union and co-chairing the National Honor Society at Wyandotte High School.  
Awarded the High-Performance Award from JAG National and the Outstanding Regional  Manager of the Year for JAG-Kansas in 2022. She received the 5 of 5 Awards in 2016, 2017,  2018, 2019, and 2020 as a Career Specialist before she was promoted to Regional Manager.  
Engaged in her hometown of 54 years, Garner has supported Freedom Schools, SCLC of Greater  Kansas City Youth MLK Celebration, an active member of the Wyandotte High PTSA, and volunteers for Harvesters, UpLift homeless foundation. Garner's life goal is to help each person she encounters to know that they are enough, that God has a plan for their life, and that they should believe that they can achieve their goals no matter the obstacles.  
Garner is married to Rev. Dr. Willis E. Garner Sr., and they have four wonderful children who also attended Kansas City, Kansas Public Schools. In her free time, she enjoys spending time with her two grandchildren, talking with her family, listening to Jazz, watching HGTV shows, and leading  J.E.W.E.L.S. by DeSign (Jesus Equipping Women to Encourage Ladies to Serve).