Ceslie Reeves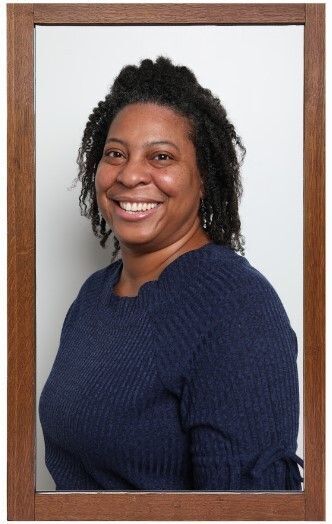 Ceslie Reeves is a Kansas City native who graduated from F.L Schlagle High  School in 1994. She has earned undergraduate degrees in Business, Respiratory Therapy, and Psychology and holds certifications in counseling.  
After graduating, she wanted to pursue a career in the medical field,  following her late grandmother's steps. Ceslie has worked in the medical field for 20+ years, and the plans were changed. In 2019, she became the partnership director for Caring for Kids, serving in Kansas City  Kansas Public Schools USD 500. She currently holds this position and serves  Kansas City Public Schools. 
Ceslie Reeves is a devoted wife, mother, and Mimi. She has served alongside her husband, Bishop Dr. Mike Reeves Sr., at New Direction Church for 15 years.  Pastor Ceslie has been serving in ministry for over 23 years. She is a  teacher, counselor, mentor, director, coordinator, speaker, and servant of  God. 
In the fall of 2019, Dr. Mike Sr. and Ceslie started Grace & Harmony  Christian Counseling (GHCC). She has a heart for seeing marriages,  families, and children healed and helping them overcome the obstacles that so many face today. She has a heart for the community that she lives in and serves. 
She enjoys creating, planning, and coordinating special events in her spare time. To know her is to know that she can accomplish what she puts her mind to. Her goal is to fulfill the mission and purpose that God has placed before her.
Click Here to donate to the Reasons to Believe Campaign on behalf of Ceslie Reeves.