Calvin Thompson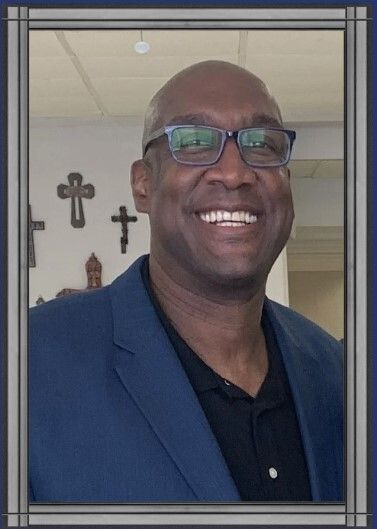 After graduating from Wyandotte in 1982 as the Kansas Basketball Player Of The Year, Calvin began his collegiate career as a Jayhawk. His father had a heart attack during Calvin's first college basketball game and died in the stands. Calvin went on to start all four years at KU and left as the #4 leading scorer in the school's history. and was also a member of the 1986 Final Four. 
After playing Kansas, he was drafted by the New York Knicks in the NBA. Later, he was traded to four teams (Clippers, Bulls, Pacers, and Spurs) before heading to Europe to continue his career.  Because of basketball, he has been fortunate to have traveled to all 50 States and 8 countries (Philippines, Canada, France, Italy, Spain, England, Switzerland, and Israel). He speaks and understands French, Spanish, Italian, and Hebrew.
After retiring from basketball, he returned home. He started HOOP Service (Helping Out Other People), a sport and educational program for metro youth, including Wyandotte, Johnson (KS), and Jackson counties. Served and counseled 300+ boys and girls annually for 20 years.
Calvin is Building Sub at Belinder Elementary in the Shawnee Mission School District. He has also coached the boys' & girls' basketball teams at Westridge Middle School and established the first Black Student Union. 
Aside from teaching, he can also be found coaching KC Sizzlers semi-pro basketball team and the Junior Sizzlers youth program (www.kcsizzlers.org). 
COMMUNITY INVOLVEMENT
Board member of the American Diabetes Association (ADA) - 2006-2016
Working with Childhood Cancer and Alzheimer's organizations helped raise millions through fundraising efforts and securing celebrities and auction items from local sports figures. 
Click Here to donate to the Reasons to Believe Campaign on behalf of Calvin Thompson.