Aimee R. DeSotel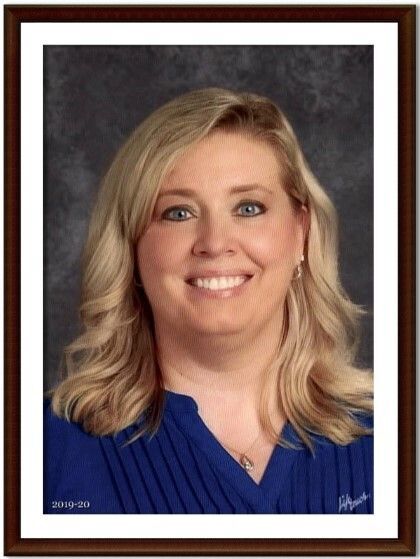 Aimee (Nielsen) DeSotel is a proud graduate/salutatorian of the Washington High School Class 1991. During high school, Aimee was involved in Band, Orchestra, Key Club, French Club, Teachers of Tomorrow, and the KCKPS Harp Ensemble. After graduation, Aimee received her Bachelor of Music Education from The University of Northern Iowa, Cedar Falls. Her first teaching job was in Cedar Rapids, Iowa, teaching grades 6-8 middle school band. During that time, she completed her Master of Music from The University of Northern Iowa. 
She met her husband, John, and moved to Tallahassee, Florida after they married. Aimee taught grades K-5 general music in Quincy, Florida, and then their jobs transitioned them to Bridgewater, Virginia. Aimee was the adjunct woodwind professor at Bridgewater College, an Eastern Mennonite University Preparatory Music Program instructor, and a teacher in Rockingham County and Harrisonburg, Virginia Schools. 
Aimee started her job as a band/orchestra teacher at Eisenhower Middle School in 2006. She also teaches the KCKPS Harp Ensemble and coordinates the Pianos Without Borders Program through KU. She is the Advocacy Chair for the NE District of KMEA. She truly enjoys her job because she gets to teach band and orchestra. 
Her younger brother, Chris Nielsen, is a Sumner Academy graduate, class of 1993, and her youngest brother, Erik Nielsen, graduated from Sumner in 1995. Erik was chosen as a Reasons to Believe recipient in 2003.