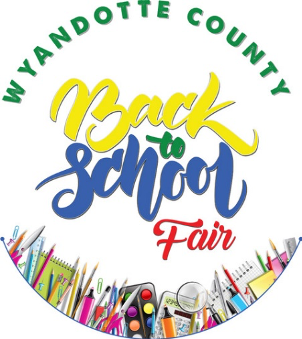 The 23rd Annual Wyandotte County Back to School Fair is August 6, 2022 from 8:00 am - 1:00 pm at F.L. Schlagle High School, 2024 N. 59th St., Kansas City, KS 66104. School supplies will be provided by the Kansas City, Kansas Public School District for USD 500 students only when they start school.  However, free backpacks and school supply starter kits will be provided at the fair.  
Students who live in Wyandotte County that attend school, both public and private are welcome.
Parents must provide proof of residence in Wyandotte County.
Parents are required to bring their children.
In addition to free backpacks and starter school supply kits, students and families will also receive free hygiene kits and snacks.  This year, the Back to School Fair has partnered with the Enough is Enough campaign, initiated by Kansas City Kansas Public Schools and the Board of Education.  Enough is Enough is a new initiative addressing the growing problem of violence in our community through education and awareness.  For more information on Enough is Enough, check out their website by clicking on the link below
Make sure you visit their booth at the fair for important information and fun filled activities like an inflatable obstacle course, snow cones, and more....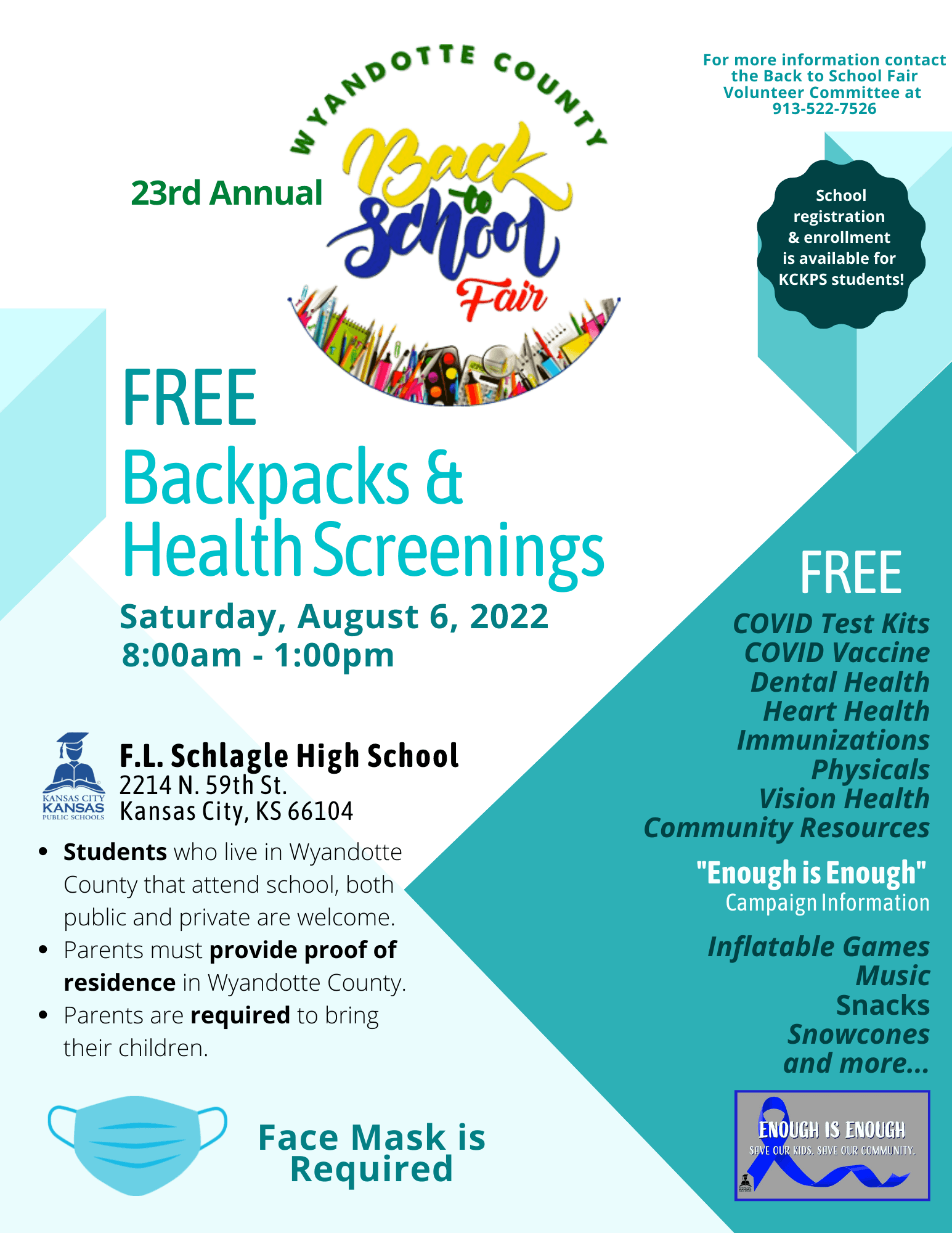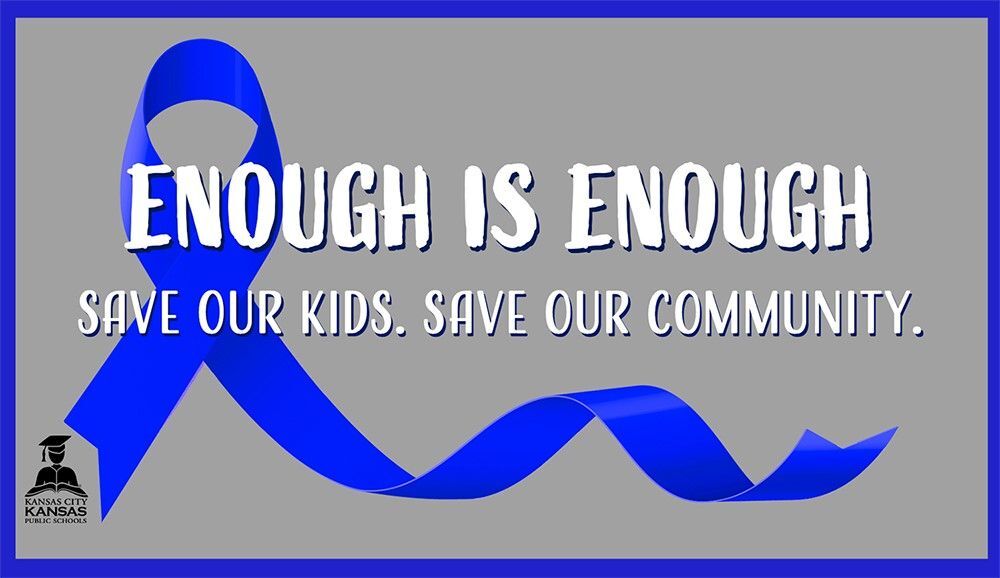 Sponsors
Back to School Fair Sponsors